April 30, 2010
The big tour continues! Raina and I will be at these upcoming shows:

TCAF: Toronto Comics Art Fest in Toronto, Canada, May 8th & 9th.

Main Comics Festival in Portland, Maine, May 22nd.

Heroes Con in Charlotte, North Carolina, June 4th-6th.

Kids Read Comics Con in Dearborn, Michigan, June 12th-13th.

Comic Con: San Diego in San Diego, July 21st-25th.

The last 2 events will be with the entire Comics Bakery gang. And there will be a lot more stuff in the fall!!!
Labels: appearances, conventions
8:47 PM


April 22, 2010
This weekend Raina and I will be at the Stumptown Comics Festival in Portland Oregon. Come find us at table 102!

http://www.stumptowncomics.com/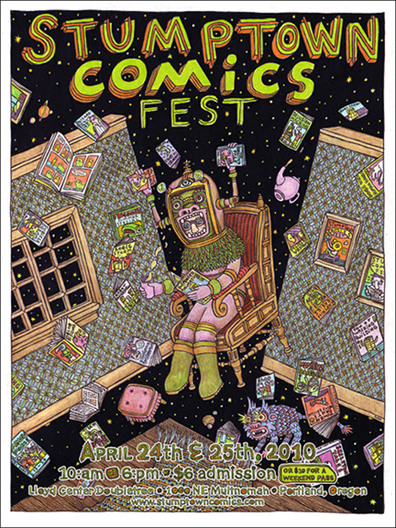 Labels: appearances, conventions
1:32 PM


April 13, 2010
This weekend Raina and I will be attending the inaugural C2E2 Convention in Chicago, IL!

We'll be set up in the Artist Alley, at Table K6. Look for the brand-new giant SMILE banner! We'll have a plethora of goodies for sale, including hardcover editions of Raina's Smile & BSC graphic novels, Life Meter, Agnes Quill, Teen Boat and Astronaut Elementary mini-comics, t-shirts, original art, buttons, Wizard Rock cd's; the works!

Our schedules for the con are as follows:

Friday 12:15 - 1:15: Dave will be on the panel, The Magic of Reading from the Creator's Perspective. Room E352.

Saturday 6:10: Raina will be participating in the Iron Artist Tournament, on the Variant Stage. Please cheer her on as she does battle with the likes of Jill Thompson (Scary Godmother, Sandman)!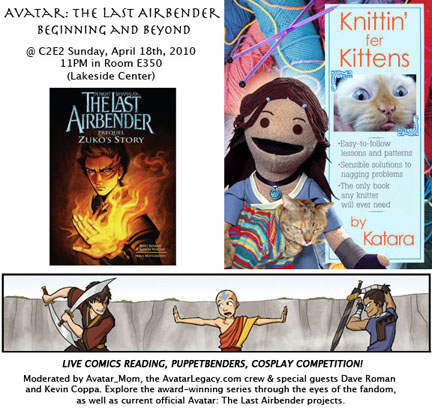 Sunday 11:00: Dave is on a panel called Avatar: The Last Airbender - Beginning and Beyond, that takes place in room E350. It will feature a live comics reading, Puppetbenders (live and in video form) and a cosplay competition with lots of prizes! Also a sneak peak at the new Last Airbender Zuko Prequel manga!

Sunday 12:30: Raina will be speaking on the panel Graphic Novel Events for Your School/Library. Room E267.

Sunday 2-2:30: SMILE, LIVE ON STAGE!! Raina will be performing a scene from Smile, live on stage, with a few other actors reading different parts. On the Variant Stage.

In between all that, we will be at our table all weekend. Please come by and say hello! Tell us the best place to get pizza! Share anecdotes about Second City!

And if you live in the Chicago area or are still in town, we'd love you to come out to our big event Tuesday evening at @ Challengers Comics + Conversation.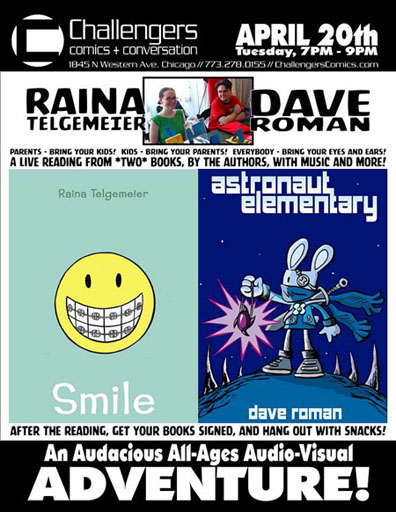 Audiovisual Audacity with Raina Telgemeier and Dave Roman!

Challengers Comics + Conversation.
1845 N. Western Ave, Chicago, IL
Tuesday, April 20
7:00 pm - 9:00 pm

Here is the official description:

KIDS OF ALL AGES: Do we have an event for you! Straight from New York, we've got authors RAINA TELGEMEIER (Smile, Babysitters Club) and DAVE ROMAN (Astronaut Elementary, Agnes Quill) giving an exciting sight-and-sound heavy presentation for young and old alike. HEAR Dave and Raina read from two of their all-ages graphic novels! SEE accompanying slideshows of both books! TASTE some cool snacks! SOME ACTION that signifies getting copies of SMILE and ASTRONAUT ELEMENTARY signed by the authors!

It's going to be a fun night, so bring the whole family!

And after that... it's on to Portland, Oregon, for the Stumptown Comics Fest! Like Wandicorn would say, "Let's tear it up!"
Labels: conventions
11:22 PM


February 28, 2010
I really love the idea of the All-ages Movement Project. Check out video and if you think it's cool go vote for them at: http://www.refresheverything.com/allages


Labels: all ages, cool stuff
3:44 PM


February 25, 2010
My wife, Raina's new graphic memoir is FINALLY in stores! Check out the great new trailer for SMILE by Raina Telgemeier!





The video was produced by Alison Wilgus and features music by Harry and the Potters! If you like what you see please favorite it/give it stars/link to it/show your parents/email your dentist/dance around the room while it plays on a loop!

The book is available in bookstores everywhere! The reviews have been amazing! Check out Raina's website for more info:
GoRaina.com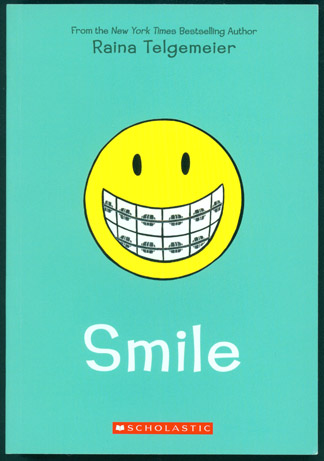 Labels: book trailer, raina, smile
1:26 PM


September 11, 2009
Upcoming events!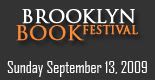 Sunday, September 13, I will be at the The Brooklyn Book Festival! It's a huge, free event taking over much of downtown Brooklyn. You can find Raina at the Youth Stoop in Borough Hall Plaza--the Youth Stoop provides day-long literary activities for youth ages 10-18. This is the panel I'm speaking on:

12:00 pm -1:00 pm. Sci Fi and Fantasy in NYC
Join authors S.C. Butler, Peter Brett, Anton Strout and Dave Roman as they discuss all that is paranormal in NYC.

Immediately after, I'll be signing & selling stuff.

Raina also has a panel at 3:00 called "Love, War and Adventures in Babysitting…Transforming Stories into Comics."

---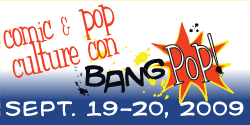 The following weekend, September 19 and 20, Raina and I will be heading up to Bangor, Maine as special guests of the BangPop! Comic Book & Pop Culture Convention, at the Bangor Civic Center. The programming isn't completely current on the site yet, but we'll be giving one panel for educators and librarians, and another for kids. I'll post an update with specific information when I have it. Note that current full-time educators and librarians will receive free admission to BangPop! with current school ID. Raina and I have never been to Maine before but have read about it in comics by Matt Loux. I expect talking lobsters.

---


And then the last weekend in September, look for the entire Comics Bakery at one of our favorite conventions: the Small Press Expo in Bethesda, MD! We'll be debuting Life Meter 3 and Raina will have a new issue of Outreach available. Of course we will have plenty of copies of X-Men: Misfits on hand.
Labels: appearances
1:32 PM


August 24, 2009
Raina and I are doing a Live Author Chat TODAY at 2 PM EST over at Suvudu.com!

We'll answer questions about X-Men, Last Airbender, BSC, or anything you feel like talking about. Ponyo, maybe?
Labels: x-men: misfits
12:37 PM


August 12, 2009
X-Men: Misfits is finally in stores everywhere!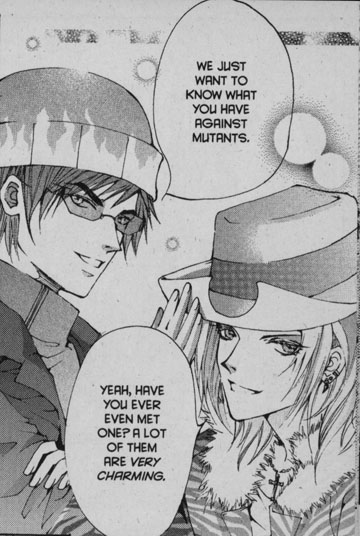 So far, the advanced word is good!

Active Anime:
"At last an Original English Language manga (OEL) that gets it bang on right! And it's X-Men Misfits. As a diehard X-Men fan (I collected the comics since the early 80s) I was curious but skeptical on how an OEL version would revision it. The story and art surprised and thrilled me. It manages to work in enough details about the various Marvel mutants to please hard core fans while delighting them with the new takes on many, many favorite names."

Publishers Weekly:
"Telgemeier and Roman deliver a delightful script that will appeal to old fans while being friendly toward new readers or fans of the X-Men films. The art by Anzu (The Reformed) is over-the-top shojo parody, with lots of screentone and flowers."


I hope you'll give it a shot, and have us much fun reading it as we did making it! Mutant fistbumps to our collaborator, Anzu, and to our editor, Tricia as well as everyone at Del Rey and Marvel!

If you're going to be in the neighborhood, Raina and I will be at the official Book Release Party at Rocketship on Friday, August 28th. I believe there will be cupcakes.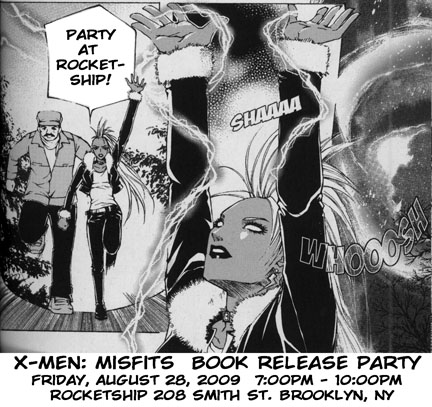 Labels: manga, x-men, x-men: misfits
9:30 AM


July 30, 2009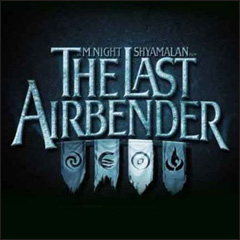 News from Comic Con....

SDCC '09 | Del Rey Manga announced it will publish both a prequel and an adaptation of M. Night Shyamalan's live-action film The Last Airbender, itself an adaptation of Nickelodeon's popular animated series. Cartoonist Dave Roman, associate editor of the recently shuttered Nickelodeon Magazine, will write both. Nina Matsumoto will draw the prequel, while Joon Choi will illustrate the adaptation. The movie is set to debut in July 2010. More info over at ICv2.com

What is not mentioned, is that Alison Wilgus will actually be co-writing BOTH books with me. Alison is the author of Chronin (soon to be published by SLG) and several Avatar comics for Nick Magazine. I seriously would not have been able to take on this project without her!
Labels: avatar, comics, manga, the last airbender
4:36 PM


June 01, 2009
Here is an interview with Raina and I talking about X-Men: Misfits, the book in which Kitty Pryde enrolls in a school for very very pretty boy mutants.

http://www.shojobeat.com/features/48/010.php


This interview also appears in the second to last issue of the Shojo Beat magazine. I was very sorry to hear about the magazine's demise. It's hard for comics magazines to survive out there!
12:29 PM


May 11, 2009
This brilliant trailer for upcoming Nick Magazine Avatar comics was assembled by comics writer, Alison Wilgus (that's her and her husband doing the voices in the beginning). It plays off the killer videos the show's creators made for past Comic Cons. The trailer made its debut this past weekend at Anime Central as part of the "ATLA: Beginning and Beyond" panel organized by Avatarlegacy.com.






Featuring the art of: Justin Ridge, Elsa Garagarza, Johane Matte, Gurihiru, and Tom McWeeney...and of course awesome music by the Track Team!
Labels: avatar, Nick Mag, video
4:52 PM


January 19, 2009
I hope lots of people go see Hotel for Dogs this weekend! Why?

1. Who doesn't like dogs?

2. Because it's a Nickelodeon movie...and that helps the company I work for have lots of money to keep its magazine going!

2. Because it's directed by Thor Freudenthal, who is the director of Agnes Quill!

Here's a snippet from a recent interview:

MoviesOnline: Your bio says you wrote comic books? Have you ever thought of doing a comic book movie?

THOR: I totally do. In fact, I'm developing this comedy with Paramount called Agnes Quill and that's an exciting property. I generally like the creation of worlds in a way and grounding those worlds in a reality that's relatable. I grew up actually on the more European side of comics and I loved Tintin and Asterisks and these kinds of things. I wasn't really the Marvel connoisseur. But, yeah, I love anything that's a visual medium and comics and movies are fairly close together to some extent. So, it's an easy translation.

Sidenote: Thor is ALSO directing the film adaptation of the crazy popular (and hilarious) Diary of A Wimpy Kid book series!
Labels: agnes quill, movie
3:21 PM


January 05, 2009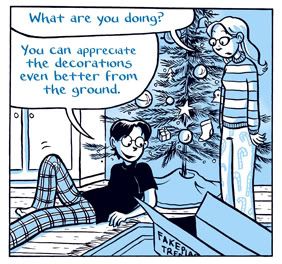 Happy Holidays from Raina and myself. Click the pic to read the whole comic! I wrote, Raina drew.
Labels: christmas card comics
6:30 PM


November 02, 2008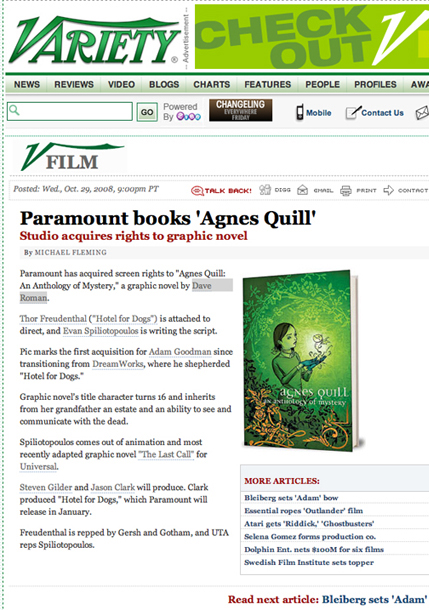 Read the article in Variety!
Labels: agnes quill, movie deal
8:21 PM


October 01, 2008
I've never subscribed to any political text messaging services (not even that famous Obama one), and I've never given my cell phone # out to any politics-related sites. And yet I got sent this alarming text message a few weeks ago from McCain Alerts: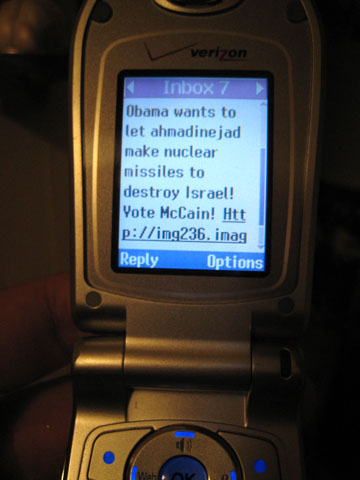 Nothing like ridiculous rumors and a good smear campaign to make me lose complete respect for John McCain--or at least the people who are "helping" his campaign. And considering several of my family members still don't trust Barack Obama because they believe he is a Muslim... you can see why I get depressed about how much society still has to evolve. Because seriously, even if he WAS a Muslim, that shouldn't matter...as long as he's an AMERICAN Muslim!

Now, I said lose respect, because even though I disagree with many of his policies and distrust the people he surrounds himself with, I personally like John McCain. Contrary to talking points, he is a great CELEBRITY. I thought he was a brilliant guest on Saturday Night Live, and hilarious on countless talk show appearances. And on the serious side, I give credit to anyone who serves in the military and suffers through the torture he went through. I don't even buy that he's BFF with the Bush administration. In fact, I originally hoped McCain would beat W, eight years ago when they campaigned against each other--and was disgusted by the smear campaign that Bush used against him! Yes, I would invite McCain over for a barbecue, but I WILL NOT VOTE FOR HIM this year. I understand why people might have voted for the OLD McCain, but he's completely lost it.

I HATE that for the past 8 years, the "Republican Machine" has made it a crime to flaunt intelligence. They always try to tear down people who come across as too much of a know-it-all (see the attacks on Gore).

I want my presidents to be smarter than me! I don't want to have a beer with them!

I'm certainly not "in the tank for Obama." I'm actually one of those "Registered Independents" you hear about in the news. I like to have complete freedom to make my decisions at the last minute. I've voted for the Green Party and various other 3rd party candidates as well as candidates via the Working Families Party ballot option. I'd love to see an end to the corporate-controlled 2-party system. I want to vote for a true anti-war president. But I know that's not going to happen any time soon.

I like Obama as a person (and think his wife is AWESOME), but I don't agree with some of the stances he has to take just to get elected (like revenge for 9/11 and ending the Iraq war to start BETTER wars). But realistically, that seems to be the deal with the two major candidates: they can't really be themselves. They have to do what they have to do to win.

I've always hated the phrase "lesser of two evils." So in this case, I'm trying to look at something more positive. And that's the message and spirit that the candidates evoke. Political pundits criticize Obama for taking his time and being too complex in his answers. He doesn't give pandering soundbites like "I'm going to destroy evil." And that ultimately is why I'm going to vote for him. Because Obama not only promotes HOPE, but he also promotes RATIONAL THINKING--which I am a fan of. He will inspire young people to know that it's okay to be smart and thoughtful. And that it's healthy to eat arugula!

I don't think McCain will inspire anyone or anything. He wants to be Reagan. He is a voice of the the past, rather than focus on the future. And the future is the way go. I believe in the future. That's why I'll vote for Obama.
Labels: mccain, obama, politics, text messages
5:50 PM


September 12, 2008
quick drawing made from a silly idea..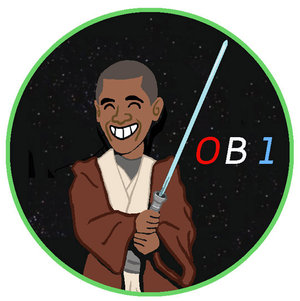 Barack Obama loves to cosplay as Obi Wan Kenobi!
Labels: jedi, OB1, obama, star wars
5:16 PM


July 18, 2008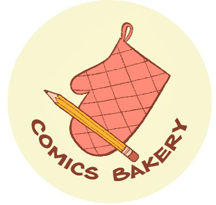 I will be all over the San Diego Comic Con! Here's where to look:

Base of Operations: The Comics Bakery
P2, in the Small Press section. That lines up with aisle 1900, at the very edge of Small Press, so we should be pretty easy to find! Look for the Comics Bakery banner! Also tabling there are fan-favorites like Raina Telgemeier, John Green and Marion Vitus.
We'll have a sampling of comics, zines, T-shirts, buttons, original art, handshakes, and hi-fives.

Summer home: SLG Publishing
If you don't already have a copy of Agnes Quill, this is the place to get it! And I'll draw you something in your book if you come by SLG Thurs. 12-2PM, Fri. and Sat. 2-3PM
Sun. 12:30-2PM.

Moving Castle: FLIGHT comics
The booth number is: 1228 and it will be HUGE! Volume 5 (which has a story by me!) debuts there and should fly like hotcakes with jetpacks.
I'll be stopping by for regular visits to sign and sketch my cares away.

Farewell party:
FRIDAY NIGHT 7:30-9:15 Nickelodeon Avatar: Sozin's Comet
Come out and celebrate the series finale of Avatar the Last Airbender by watching the screening with the show's creators and fans. I'm so there!
Room 6CDEF

Community service: SUNDAY at 10:30-11:30 Kids Draw!
Join a great lineup of kids' cartoonists as they draw their hearts out - right in front of you! Cartoonists including Nick Abadzis (Laika), Debbie Huey (Bumperboy) Johanne Matte (Flight Explorer), Scott Morse (Visitations), Andy Runton (Owly), Kean Soo (Jellaby), and Dave Roman (Nickelodeon) will create art as you watch - with your help! Room 30CDE
Labels: appearances, comic con, conventions
3:06 AM


July 08, 2008
Somehow, I was asked by the school's alumni department to be in a new commercial for the School of Visual Arts (even though I'm still paying off my school loan!)





http://www.hillmancurtis.com/index.php?/film/watch/sva_david/

It's 1 of 3 videos focusing on different graduates, directed by Hillman Curtis. My scene was shot in my favorite comic shop, Rocketship, (which is co-owned by fellow SVA alumni Alex Cox) and my wife, Raina (who I met at SVA) also makes a cameo.
The kid I'm talking with is the director's son who was showing off his sketchbook of original comic characters!
12:05 PM


June 30, 2008
If you go to any of the Unlimited Enthusiasm Expo! summer shows be sure to pick up a copy of the official tour zine: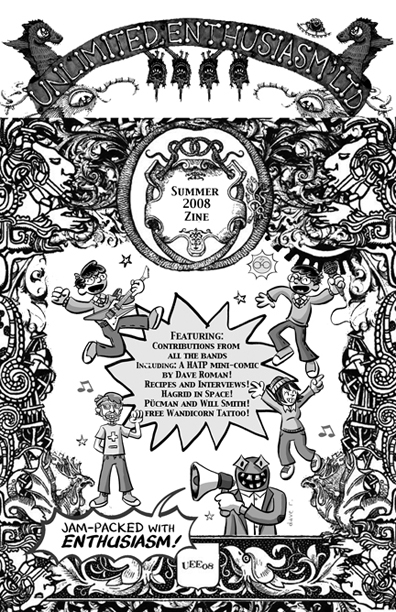 It features a 10-page comic that breaks the cardinal rule of never writing yourself into fan fiction!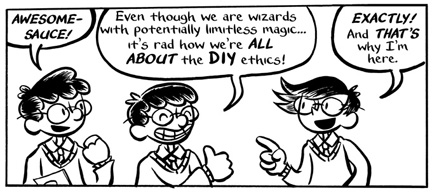 It's all part of the Potter's big Unlimited Enthusiasm Expo!
Camp fires! Songs about being a wizard! Giant monsters! Cool big videos! Rock and roll aerobics! Inflatable monkeys! Dancing sock puppets! Going bananas! Circus tents! Jumping! Yelling! More jumping! With Uncle Monsterface and Math the Band!

Speaking of Wizard Rock...


Check out the recent cover art I did for Wizards and Muggles Rock for Social Justice Volume 2!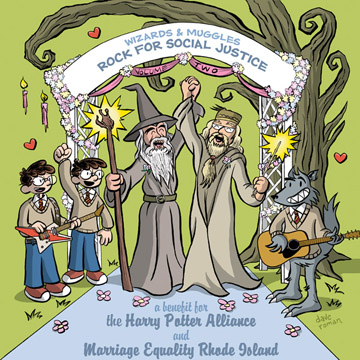 This follow up to Volume 1 features new music by Harry and the Potters, The Whomping Willows, The Remus Lupins (all represented on the cover), and a bunch of other notables in the Wizard Rock pro-social scene.

Proceeds from this CD will aid the HP Alliance, an organization that encourages using the themes of Harry Potter to achieve educational and humanitarian goals..AND Marriage Equality Rhode Island, a grassroots movement that seeks legal recognition of same-sex couples through civil marriage in Rhode Island.

The music should be up on Itunes soon, I think with a real life CD to follow.

And if you go to see Harry and the Potters on tour this summer this art will be animated as part of their "Wizard ROCK THE VOTE" videos shown on stage!




Labels: comic, harry and the potters, wizard rock, zines
2:18 PM


June 04, 2008
This weekend is one of the best events of the year: the MoCCA Art Festival!

Saturday, June 7 and Sunday, June 8
The Puck Building: Houston and Lafayette Streets
New York, New York
11 AM - 6 PM both days
$10 a day or $15 for a weekend pass

Myself and the the Comics Bakery will be set up at tables A7 and A8, the same spot we've been in for the past several years. We will have our usual crazy assortment of comics and art and baked goods!

We will also have contributions on what will be the MOST TALKED ABOUT mini-comic debuting at the show: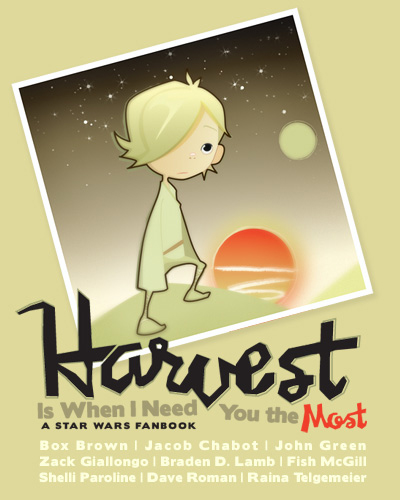 Edited by Shelli Paroline, Harvest Is When I Need You the Most is a comic anthology that captures the nostalgic value of the ORIGINAL Star Wars Trilogy! And it's in full color!

Raina and I collaborated on a story about R2 D2 and Wicket the Ewok (of course!)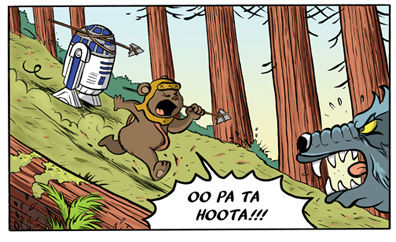 Much like Life Meter 2 last year, this book is guaranteed to sell out, so don't wait till the end of the show to pick one up! It will make a great present for your geeky relatives who still need that extra push to start reading indy comics!
4:07 PM


April 24, 2008
Just a reminder that Raina and I will be at Stumptown Comics Fest in Portland Oregon this weekend!

Also attending:
Scott McCloud, Craig Thompson, Nick Gurewitch, Neil Babra, Derek Kirk Kim, Graham Annable, Scott C, Erika Moen, Dylan Meconis, and a billion other people I ship.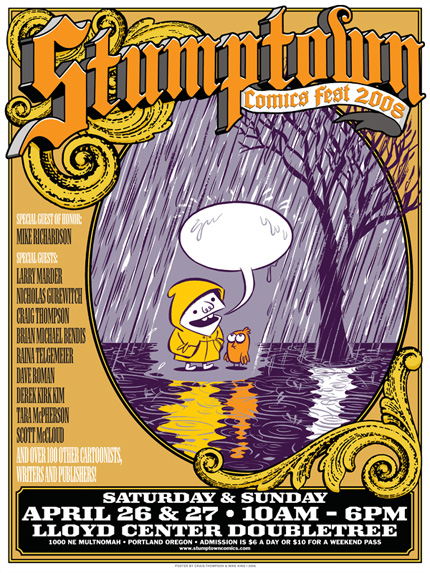 1:19 PM


April 15, 2008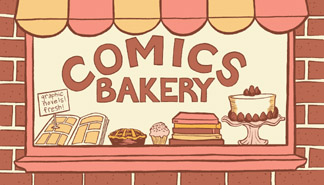 This weekend is the New York Comic Con, the east coast's biggest pop culture event!

You'll find me at the Comics Bakery, booth #2247
with assortment of comics, t-shirts, buttons, and hi-fives.

I'll also be on a bunch of panels!

NICK MAG PRESENTS...AVATAR COMICS & FANDOM SPOTLIGHT
Friday at 6:00 PM - 7:00 PM in ROOM 1E08
-Nickelodeon Magazine gives a behind-the-scenes look at comics produced for Avatar: The Last Airbender and spotlights all the creativity surrounding the fandom for the popular show. There will lots of audience participation, trivia-bending, and prizes for the best cosplayers! We'll also be showing an amazing collection of AMV's, and a special puppet surprise! Featuring: Johane Matte aka Rufftoon (storyboard artist), Dave Roman (comics editor), and Alison Wilgus (comics writer).

FLIGHT EXPLORER - A CONVERSATION WITH KAZU KIBUISHI AND CREATORS
Sunday 11:00 AM - 12:00 PM in Kids, Teen Room 1E08
-Flight Explorer, a spin-off of the award-winning Flight graphic novel anthology series, features fun characters and stories that appeal to young readers and parents who want to introduce their children to graphic novels. Join Flight and Flight Explorer editor Kazu Kibuishi and Flight contributors Amy Kim Ganter (who drew the Zuko/Mai Avatar comic), Johane Matte (Rufftoon!), Phil Craven, Jake Parker, Kean Soo, and Dave Roman for their take on the amazing world of Flight Explorer and all-ages comics!

NICK MAG PRESENTS...3-D COMIC CAROUSEL
Sunday 3:00 PM-4:00 PM in room 1E09
-A series of cartoon slide shows presented by an array of comic strip makers, performers, and other characters. Plenty of gags, goofiness, audience participation and 3-D action! Definitely for kids and alternative-comics-loving adults. Featuring: R. Sikoryak (Drawn and Quarterly), Sam Henderson (Magic Whistle), Kim Deitch (Alias the Cat), Michael Kupperman (Tales Designed To Thrizzle), and Karen Sneider (Pony Up!)

Nick Mag will actually have a film crew documenting our panels for potential future web videos, so please come out and make sure our audience looks full!

BTW: Children 12 and under are admitted for free on Sunday/Kids Day!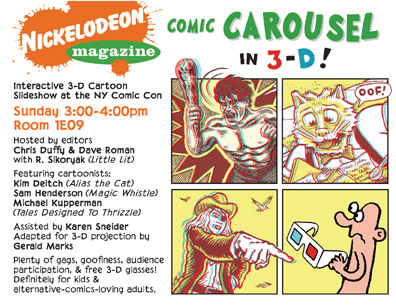 Labels: comics bakery, conventions
12:33 AM


April 11, 2008
Saturday, April 12th is JHU Kids' Day
at:

Jim Hanley's Universe
4 West 33rd St. (between 5th and 6th Avenues)
NYC
10 AM - 6 PM

An extravaganza of comics, cookies, and creativity.
Special guests Nick Bertozzi, Frank Cammuso, George O'Connor, Kevin Pyle, Aaron Renier, Misako Rocks!, Dave Roman,
Raina Telgemeier, Sara Varon, Fred Van Lente, and MC, Josh Elder.
With live drawing, readings, activities, and the world premier of the Scooby Doo Opera, there's something for kids of every age, and a cookie to finish the day off with.
12:38 AM


March 04, 2008
Here's a list of stuff I'll be at in the next few weeks: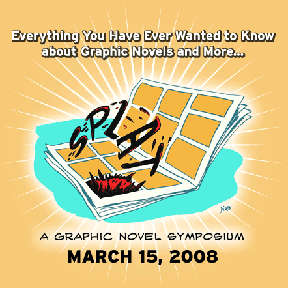 MARCH 15th
SPLAT! A Graphic Novel Symposium
at the New York Center of Independent Publishing (NYCIP)

I'll be participating on this panel:

Comics: For Kids, Too
2:15PM - 3:30PM
When the shift in comics readership came, it caught people by surprise. Even though articles about "graphic novels for adults" are often titled, "Comics: not just for kids anymore!" - the interesting truth is that comics are now read more by adults than by children. This panel brings kid-friendly authors and editors together to talk about the special art of making comics that can capture kids' imaginations and keep them reading comics for life.
Featuring:
Misako Rocks!, Writer and illustrator, Biker Girl, Rock n' Roll Love.
Dave Roman, Nickelodeon Kids editor and comics creator.
David Saylor, Vice President, Associate Publisher and Creative Director for Hardcover Books, Scholastic Inc, and Founding Editorial Director of the GRAPHIX imprint at Scholastic.
Frank Cammuso, Eisner-nominated Creator, Max Hamm, Fairy Tale Detective.
Moderated by Janna Morishima, Director of Diamond Kids Group, Diamond Book Distributors.

MARCH 25th
The Comic Book Club
8:00pm at the Peoples Improv Theater. Tickets are just $5!

This is a live talk show performed weekly at the popular improv theater.
I'll be a guest along with fellow Nick Magazine related folks Evan Dorkin (Milk & Cheese) and Chris Duffy (Bizarro Comics).

MARCH 29th
Kids Comic Con
Bronx Community College
Free for children 17 and under. $5 for all others
I'll have a table with the Comics Bakery.

APRIL 12th
Jim Hanley's Universe
Signing from 2-4PM with Raina Telgemeier (Baby-Sitters Club) and Josh Elder (Mail Order Ninja)

APRIL 18th-April 20th
New York Comic Con
The biggest convention on the east coast is supposedly even bigger this year.
I'll be hosting a panel about a TV show called, Avatar: the Last Airbender on friday afternoon.
(time TBD)
My comics creating co-horts, the Comics Bakery will have a full-sized booth on the main floor and we'll be joined by Kean Soo and Johane Matte of Flight Comics!

APRIL 26th & 27th
Stumptown Comics Fest
Lloyd Center Doubletree hotel in Portland Oregon.
Raina and I are special guests!

MAY 3rd
Free Comic Book Day
Supposedly doing something at a library in NJ. More details to come!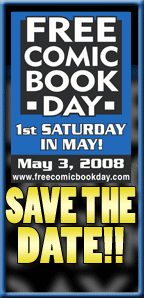 MAY 4th
Sleeping in!

MAY 19th
Going to see the Swell Season!
Labels: appearances, conventions
1:01 PM


February 07, 2008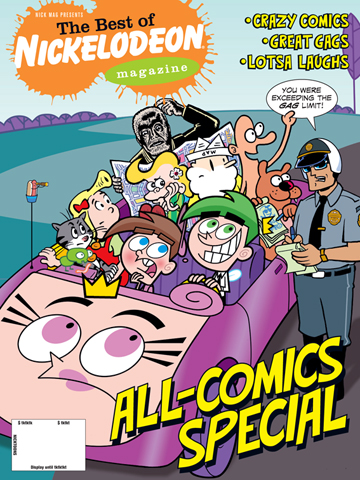 Lots of people are talking about how there aren't enough comics for younger kids. And my comics loving friends are always saying it would be cool if Nick Mag had more pages of original comics. Of course, I agree!

So hopefully lots of you will check out the third volume of The Best of Nickelodeon Magazine ALL-COMICS SPECIAL which is on newsstands right now!

Continuing the tradition of Nick Mag's previous ALL-COMICS SPECIALS, this latest collection pulls from over 14 years worth of material that will entertain comic fans of all ages.

In it, you'll discover rarely seen work by groundbreaking comics creators such as Dave Cooper, David Mazzucchelli, Bobby London, Kim Deitch, Michael Kupperman, Craig Thompson, Svetlana Chmakova, Mike Mignola, Klaus Janson, Hellen Jo, Jay Stephens, and many more.

So be sure to pick up a copy for yourself and to share with anyone who loves comics that are fun!
1:23 PM


December 21, 2007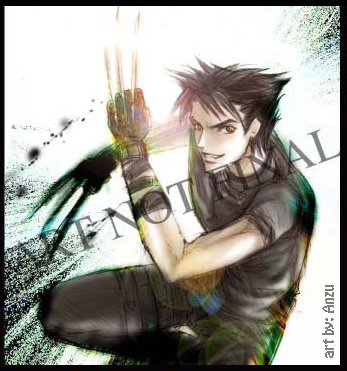 Here's a quote from press release for the new project I'm working on!

Marvel Entertainment and Del Rey Manga, an imprint of Ballantine Books at the Random House Publishing Group, announced today plans to publish two new manga series based on Marvel Entertainment's highly popular X-Men series.

The manga, created with the cooperation and consultation of Marvel editors, will take the classic characters from the X-Men series and re-imagine them in a manga style. The first project, scripted by the husband-and-wife team of Raina Telgemeier (writer and illustrator of The Babysitter's Club graphic novels) and Dave Roman (creator of the comic Agnes Quill), will focus specifically on the X-Men team. Indonesian artist Anzu will illustrate the two-volume series, which will go on sale in Spring 2009.

It's the X-Men as you've never seen them before, with the storyline fashioned as a private school shojo comedy. (Shojo manga is aimed at girls and often covers popular subjects such as comedy, romance, and drama.) As the only girl in the all-boys School for Gifted Youngsters, Kitty Pryde, a mutant with phasing abilities, is torn between the popular Hellfire Club, led by flame-throwing mutant Pyro--and the school misfits, whom she eventually bands together as the X-Men.

There are some photos over on The Beat and lot of discussion both positive and negative is already popping up over the internets as expected. Here's a few links if you are interested:

Newsarama

DO NOT WANT!!! XMEN MEETS OURAN?

theOtaku.com

--Reading about how this is both awesome and horrible news will offer hours of endless of distraction! And the first volume doesn't even come out till Spring 2009! So lots of time for fan speculation!

I won't say too much now, except that Raina and I are both excited to be working on this project!
Our editors have been super supportive and our hope is to write something FUN, that will appeal to both X-men fans and Manga fans alike. Perhaps that's impossible, but we'll try our best!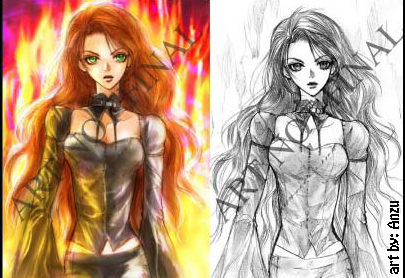 Labels: del rey, manga, marvel, shojo, x-men
2:57 PM


December 05, 2007
I'll be at the New York Anime Festival this weekend!
Organized by the same folks who put on the NY Comic Con, this should be a really huge event!

You can find me with the rest of The Comics Bakery, selling all our comics and merchandise.

I'll also be hosting a panel:

Avatar : The Last Airbender - Comics & Magazines
Friday December 7th from 4 PM - 5 PM
Hosted by Nickelodeon Magazine editor, Dave Roman.
Featuring Avatar magazine contributors Alison Wilgus and Tina Lam.
Anime Panel Room (1A06)

A behind-the-scenes look at the various stages of making the Avatar comics that appeared in the official Avatar magazines, as well as the mini-comics packaged with the single disk DVDs. From story pitches to script revisions, and creating final art for print, this is a chance to find out what goes into making a great comic, and what editors actually do all day! BONUS FUN: There will be trivia-bending competition live on stage! Prizes will be won! Cosplaying encouraged!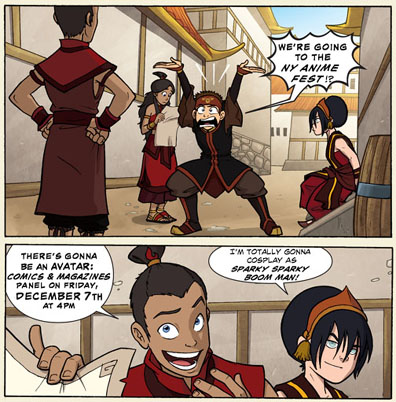 Another panel that might be worth checking out:

Del Rey & Marvel Comics
Sunday, Dec 9th at 3 PM - 4 PM
Join Del Rey Manga and Marvel Comics for a special announcement!
Manga Panel Room (1A24)

Should be cool!
Labels: anime, comics bakery, conventions, manga
11:53 PM


November 20, 2007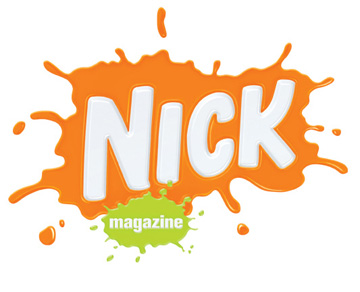 As of next month, I will be going into my 10th year at Nickelodeon Magazine!!! I started freelancing for them (1-2 days a week) the last week of November in 1998 while I was still in my senior year of college. By the time I graduated, I was working 5 days a week as a "permalancer" and then eventually got hired "on staff" a year or two later. Years of monthly magazines and special projects later...after even having a photo of my butt (in jeans) on the cover, I still feel like the new kid!

I can honestly say though that I've really had one of the best jobs ever. And am still completly in love with it.

The best part of being at Nick Mag for the past 9 years: I've worked with an insane amount of talented artists, writers, editors, art directors, animators, producers, and cool creative people! And looking back, I definitely feel I've learned a lot and still continue to every day.

I've been asked a lot of questions and done a lot of public speaking about "your career" and how you can "make it", which feels ironic, since I'm still a few thousand dollars shy of paying off my college loans!

But at any rate, I've been compiling a lot of this advice in one place for easier correspondences, and recently a few people insisted that I share it online. So if you are interested in that kind of stuff here you go:

Advice for building a career as a freelance artist
and/or paid cartoonist

--I'm sure a lot of the details are up for debate and I plan to add and change things over time. But I guess it might be useful for people seeking some inside tips and tricks! Cheers!
9:03 AM


November 15, 2007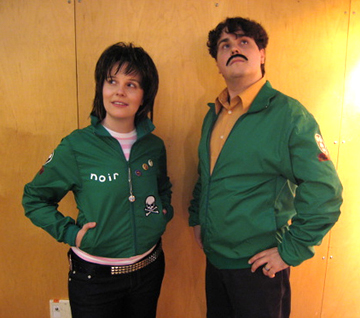 Building off our recent obsession, Raina and I dressed us up as Vince Noir and Howard Moon from the BBC show, The Mighty Boosh for Halloween.

Dare to compare...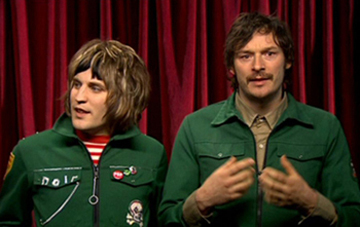 There's more Halloween Photos posted on our Flickr page.

If you've never seen The Mighty Boosh before (no one we ran into on Halloween had either!) you can check it out on BBC America tonight at 1AM. And you can watch smaller/granier episodes on the internet of course.
Labels: Halloween, Mighty Boosh
12:17 PM


October 18, 2007
I have a 1-page comic in AWESOME: The Indie Spinnerack anthology, which is in stores now!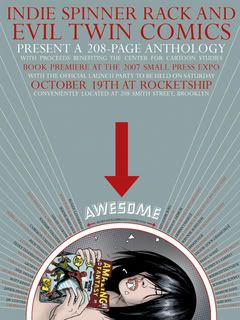 AWESOME: The Indie Spinner Rack Anthology features stories by the hosts, guests, and friends of Indie Spinner Rack, the independent comics podcast.

Book release party 8PM this Friday, October 19th, at Rocketship!
Labels: anthology, book release
3:27 PM


October 07, 2007



The new Avatar: The Last Airbender magazine is out on newsstands now!

It was a lot of fun getting to edit a comic magazine based on my favorite cartoon show!
And I really hope it sells well (and that the show continues to grow in popularity) so we can do lots more and continue to play in the Avatar universe!

I also wrote a long rant about people scanning/posting the magazine all online (the day it came out!) and how I believe that affects our chances of making similar magazines in the future. This was a follow up to another journal post i made on my deviant art site specificially aimed at fans of the show.
It's lead to a lot of interesting conversations, great feedback, and the meeting of cool people.
If you haven't seen it yet, here's the video trailer for Season 3 of the show:

The best place to find a copy is the magazine section of a bookstore chain like Barnes and Noble, Borders or Chapters/Indigo.

If you have trouble finding a copy of the magazine check HERE
9:05 PM


August 23, 2007
I have T-shirts for sale!
$16 includes shipping.
And I'll throw in 2 free stickers and a button!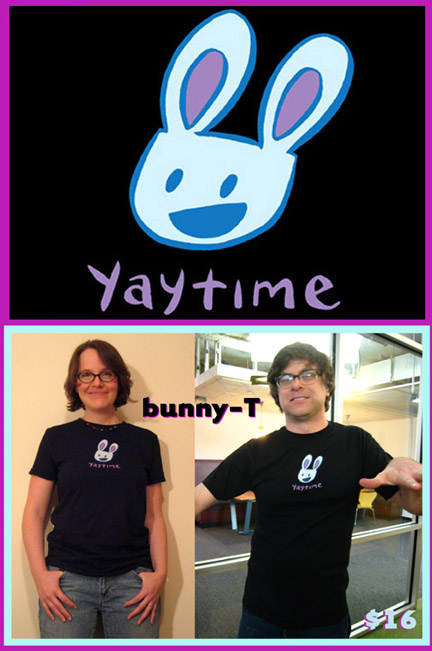 Yaytime Bunny T-shirt:
$16.00 (shipping included)
Screenprinted on black T-shirts.
Every day can be yaytime!

Current Available sizes:
GIRLS CUT (American Apparel) : Medium or Large.
STANDARD CUT (Fruit of the Loom): Small, Med, Large, X-tra Large
**PLEASE SPECIFY SIZE AND STYLE WHEN YOU ORDER!


Labels: merch
12:59 AM


July 18, 2007
I'll be at the San Diego Comic Con and you can find me in 3 places:


The Comics Bakery table in the small press alley, table P2.
I'll be there with John Green, Marion Vitus, Raina Telgemeier and assortment of mini-comics, graphic novels, t-shirts and buttons.


Slave Labor Graphics booth
(I don't know the booth # but it's usually centered and easy to find)
Hopefully they'll have plenty of copies of Agnes Quill--because I'm totally out of stock!


Flight Comics
(Booth number 1128) This will be a huge booth sharing space with the Nucleus Gallery and Out of Picture anthology. Always a fun time.


Speaking of which...Flight 4 is out now! People say this might be the best one yet! I did a story called "It's Dangerous to Sleep." It's pretty much autobiographical and very timely. There's also a full-color story from my wife, Raina Telgemeier. So, definitely worth buying the book just for that--if not all the other amazing artists.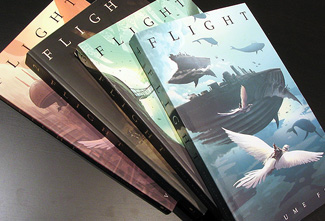 ALSO...

I FINALLY drew 3 pages of the long-planned and delayed comic series about wizard rockers, Harry and the Potters. Hopefully I'll get a few more up before the fall! Originally I had hoped to have enough pages to make a mini for the guys to take on their big summer tour with them. But alas, only so many hours in the day...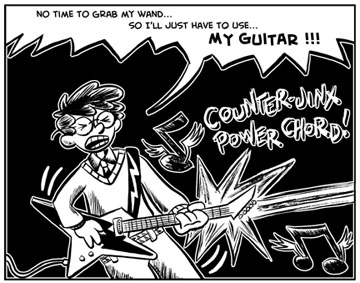 Okay, talk to you soon! Enjoy your summer!
2:50 AM


June 06, 2007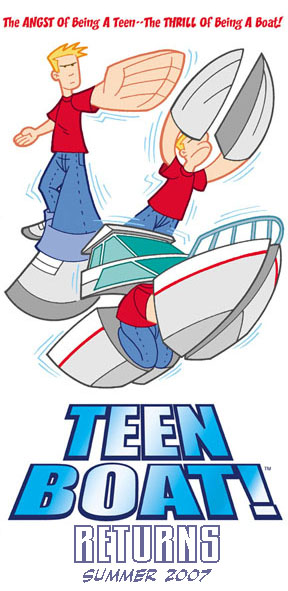 Just in time for the excitement of the new Transformers movie...
John Green and I will be debuting the 7th issue of Teen Boat at the MoCCA art fest on June 23rd.
It's the first new issue since we won the Ignatz Award for best debut back in 2004! Where the hell did the past 3 years go!? Oh yeah, we got married! (not to each other!!)

To help celebrate the new issue, we are serializing the original 3 issues over on webcomics nation. This is the first time it's been collected on the internet in it's entirety--for free!

And extra cool is that the first few pages are in color for the first time ever!

"I love the Teen Boat mini-comics. It's a teenager that turns into a boat. Now, that's a million dollar idea!"
-James Kochalka




Also be sure to friend Teen Boat's MYSPACE page, which features great rock songs inspired by the boy who is a boat.
Labels: teen boat
5:10 PM


I'll be at
The Paradise Toronto Comicon!
June 8-10, 2007
Hall C
Direct Energy Centre @ Exhibition Place
Toronto, Ontario, Canada


I'll have a few things to sell, but mostly I'll be there to support Raina who will be on a bunch of cool panels worth checking out. But we'll actually only be there on Friday and part of Saturday. I've got to fly back to New York on Saturday evening (for my step-brothers wedding!), and will only be at the con until 3 PM or so. But hope we get too see lots of cool people while we can!