October 18, 2007
I have a 1-page comic in AWESOME: The Indie Spinnerack anthology, which is in stores now!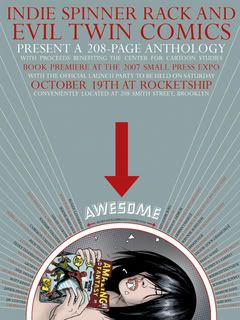 AWESOME: The Indie Spinner Rack Anthology features stories by the hosts, guests, and friends of Indie Spinner Rack, the independent comics podcast.

Book release party 8PM this Friday, October 19th, at Rocketship!
Labels: anthology, book release