August 24, 2009
Raina and I are doing a Live Author Chat TODAY at 2 PM EST over at Suvudu.com!

We'll answer questions about X-Men, Last Airbender, BSC, or anything you feel like talking about. Ponyo, maybe?
Labels: x-men: misfits
12:37 PM


August 12, 2009
X-Men: Misfits is finally in stores everywhere!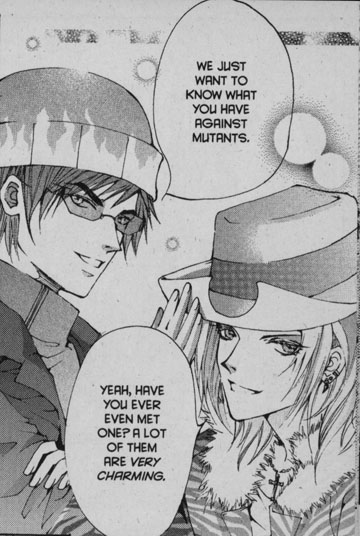 So far, the advanced word is good!

Active Anime:
"At last an Original English Language manga (OEL) that gets it bang on right! And it's X-Men Misfits. As a diehard X-Men fan (I collected the comics since the early 80s) I was curious but skeptical on how an OEL version would revision it. The story and art surprised and thrilled me. It manages to work in enough details about the various Marvel mutants to please hard core fans while delighting them with the new takes on many, many favorite names."

Publishers Weekly:
"Telgemeier and Roman deliver a delightful script that will appeal to old fans while being friendly toward new readers or fans of the X-Men films. The art by Anzu (The Reformed) is over-the-top shojo parody, with lots of screentone and flowers."


I hope you'll give it a shot, and have us much fun reading it as we did making it! Mutant fistbumps to our collaborator, Anzu, and to our editor, Tricia as well as everyone at Del Rey and Marvel!

If you're going to be in the neighborhood, Raina and I will be at the official Book Release Party at Rocketship on Friday, August 28th. I believe there will be cupcakes.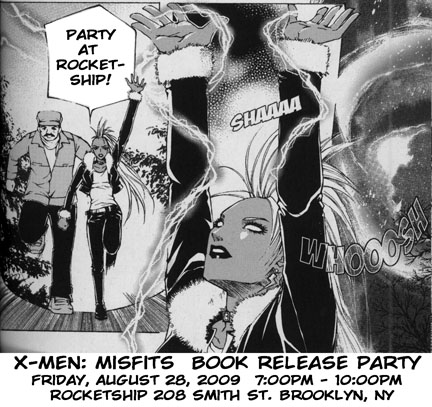 Labels: manga, x-men, x-men: misfits