July 30, 2009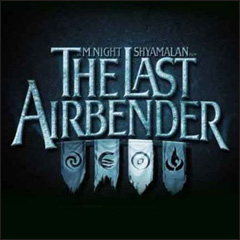 News from Comic Con....

SDCC '09 | Del Rey Manga announced it will publish both a prequel and an adaptation of M. Night Shyamalan's live-action film The Last Airbender, itself an adaptation of Nickelodeon's popular animated series. Cartoonist Dave Roman, associate editor of the recently shuttered Nickelodeon Magazine, will write both. Nina Matsumoto will draw the prequel, while Joon Choi will illustrate the adaptation. The movie is set to debut in July 2010. More info over at ICv2.com

What is not mentioned, is that Alison Wilgus will actually be co-writing BOTH books with me. Alison is the author of Chronin (soon to be published by SLG) and several Avatar comics for Nick Magazine. I seriously would not have been able to take on this project without her!
Labels: avatar, comics, manga, the last airbender
4:36 PM


May 11, 2009
This brilliant trailer for upcoming Nick Magazine Avatar comics was assembled by comics writer, Alison Wilgus (that's her and her husband doing the voices in the beginning). It plays off the killer videos the show's creators made for past Comic Cons. The trailer made its debut this past weekend at Anime Central as part of the "ATLA: Beginning and Beyond" panel organized by Avatarlegacy.com.






Featuring the art of: Justin Ridge, Elsa Garagarza, Johane Matte, Gurihiru, and Tom McWeeney...and of course awesome music by the Track Team!
Labels: avatar, Nick Mag, video
4:52 PM


October 07, 2007



The new Avatar: The Last Airbender magazine is out on newsstands now!

It was a lot of fun getting to edit a comic magazine based on my favorite cartoon show!
And I really hope it sells well (and that the show continues to grow in popularity) so we can do lots more and continue to play in the Avatar universe!

I also wrote a long rant about people scanning/posting the magazine all online (the day it came out!) and how I believe that affects our chances of making similar magazines in the future. This was a follow up to another journal post i made on my deviant art site specificially aimed at fans of the show.
It's lead to a lot of interesting conversations, great feedback, and the meeting of cool people.
If you haven't seen it yet, here's the video trailer for Season 3 of the show:

The best place to find a copy is the magazine section of a bookstore chain like Barnes and Noble, Borders or Chapters/Indigo.

If you have trouble finding a copy of the magazine check HERE